Welch Law Firm, PLLC » About
LANCE WELCH
Lance grew up on a ranch in the Weatherford, Texas area as the son of a cutting horse trainer. His Father, Greg Welch, and Grandfather, Buster Welch, are both members of the National Cutting Horse Hall of Fame and along with his uncle are all three members of the Texas Cowboy Hall of Fame. While Lance showed cutting horses successfully as a youth and learned the value of hard work growing up on the ranch, he preferred the basketball court to the arena. He was a part of the great tradition of basketball at Brock High School and a member of the 2000 American Southwest Conference Champion basketball team while at McMurry University in Abilene, Texas. After receiving his B. A. in Business from McMurry, Lance attended the University of Texas School of Law in Austin, Texas.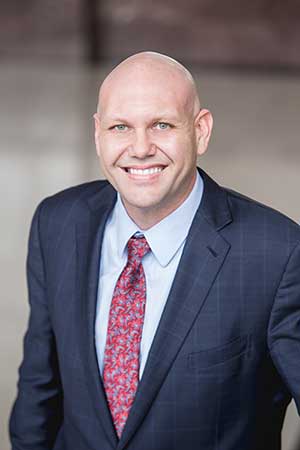 Upon graduation from law school in 2005, Lance was admitted to practice law in the State of Nevada and moved to Las Vegas. While in Nevada, Lance worked as an attorney in the areas of personal injury, family law, and construction litigation. His clients ranged from individuals to Fortune 100 corporations. Lance achieved numerous successful results for his clients through settlement, summary judgment, and both bench and jury trials. However, the bright lights of Las Vegas were no match for the appeal of moving home to Texas and so he took the Texas bar exam and was licensed to practice in Texas in 2009.
That same year Lance joined a one attorney law firm in Arlington, Texas as an associate handling family and civil matters. Over the course of ten years, he became a partner and helped grow that firm to more than ten attorneys and was ultimately responsible for overseeing both the Family Law and Civil Litigation aspects of the firm. As part of his civil practice, Lance successfully argued before the Fort Worth Court Appeals in favor of homeowners who were wrongfully sued by their homeowner's association. However, Lance discovered it was in the areas of family law and personal injury where he could use his skillset and dedication to truly make a significant impact fighting for individuals.
As a result, Lance has been named one of the top attorneys in family law by Fort Worth Magazine on multiple occasions. He has obtained favorable divorce outcomes for clients through both settlement and trial verdicts and has successfully represented mothers, fathers, grandparents, siblings, other family, and non-family members in custody cases. Lance is an aggressive trial attorney who also understands the benefits of resolving family law matters through the agreements of the parties but believes that every client deserves an advocate willing to fight for that client and what is right.
While there is nothing more important than family, Lance also has a passion for representing those who have lost loved ones or been injured through the fault or negligence of another. Lance has obtained both successful verdicts and settlements for numerous injured parties in Nevada and Texas. While we cannot undo the harm caused by others, we believe the law and our legal system should be used to hold those who caused the harm accountable.
Lance resides in Fort Worth, Texas, where he is an avid but bad golfer, a big sports fan, with particular attention paid to the University of Texas, and watching quarter horse racing. In his off time, he enjoys working out, traveling, and spending time with family and friends.